Back
News
Employees and the community celebrate the triumph of determination
Tupy Basic School training program (Programa Tupy de Formação Escolar Básica) helped more than 200 people completing primary and secondary education in 2017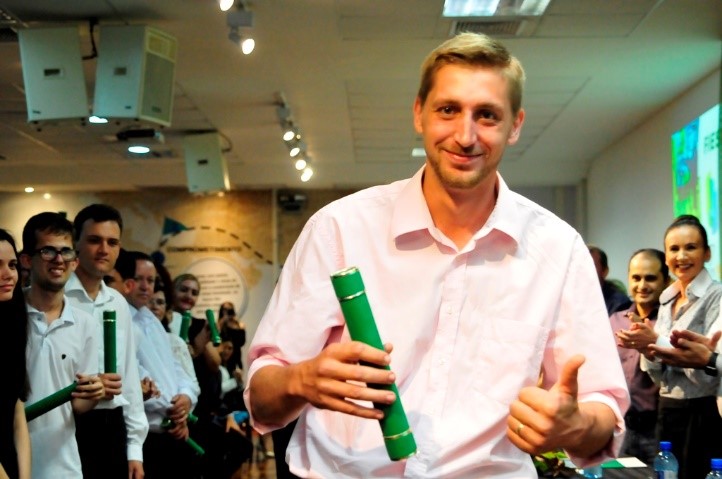 Joy, pride and satisfaction for the defeated stage were some of the sentiments of the 230 graduates who received their diplomas from Tupy Basic School training program, in a graduation event held at the end of 2017 in Joinville, the city where the Company's headquarter is located.
The Tupy Basic School training program, held in partnership with the FIESC/SESI, offers the opportunity of completion of primary and secondary education in less time, in Youth and Adult Education (EJA) modality.
Classes take place in a building provided by Tupy, at the entrance of the Joinville's industrial park. The courses are free of charge for employees with transportation allowance supplied by Tupy.
Each diploma represents a history of resumption and overcoming difficulties. "As a teenager I stopped studying. I was soon married and had to start work. When I started at Tupy in 2014, I wanted to go back to school and, I had no doubt when I saw the HR staff's campaign in the cafeteria. In March of 2015 I was back in the classroom", says Pedro de Souza Junior (photo), 43 years old, machine operator on the Core Making Process, who finished high school in 2017.
Now, with the completion of Elementary or High School, the new graduates can begin 2018 dreaming about new achievements. "In February I started the Mechanical Technicians Course, and then the next step will be going to college," says Michael Bauer, 24, a Finishing grinder, who also graduated from High School.